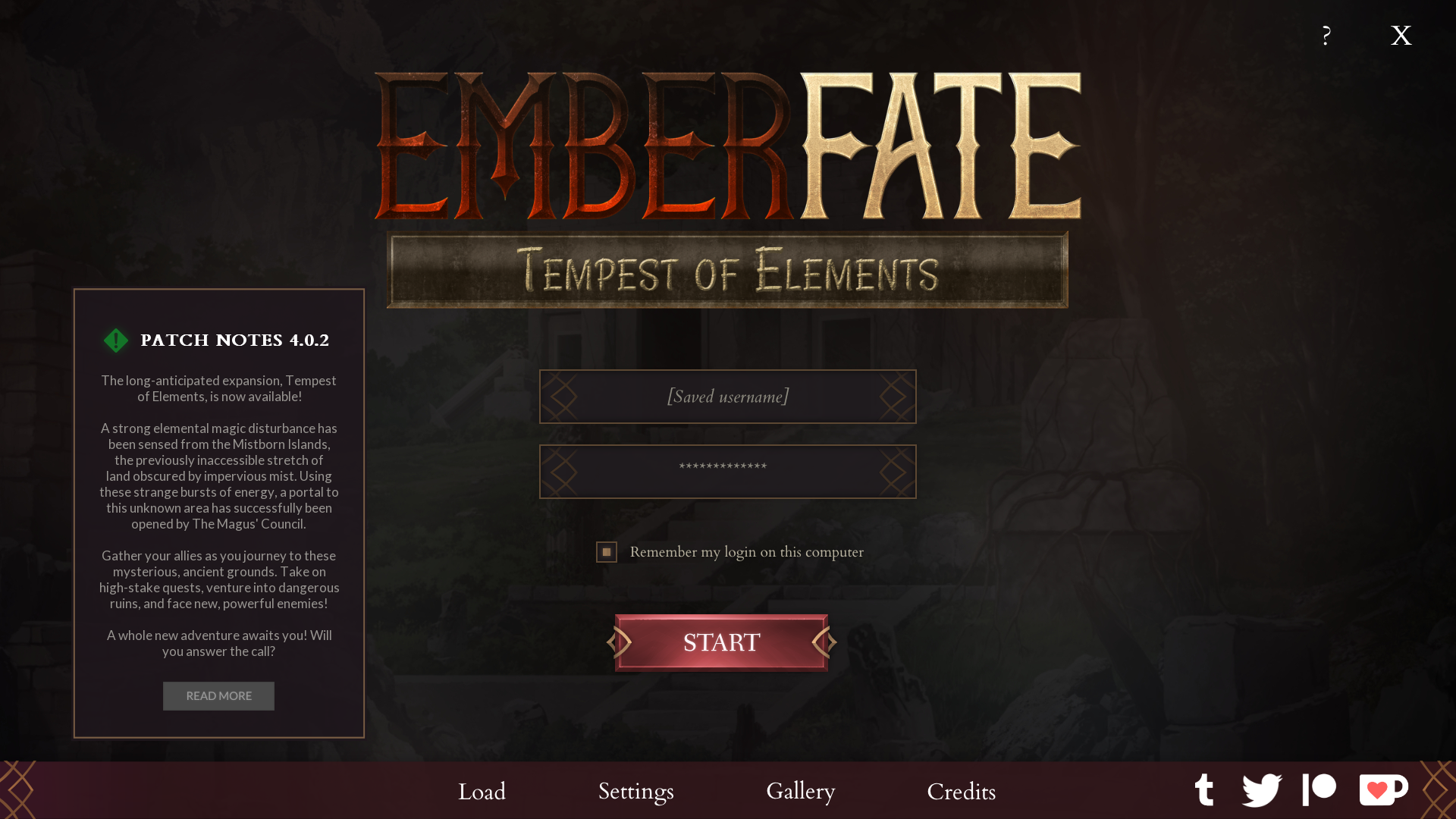 Emberfate: Tempest of Elements (DAY 7 OUT NOW)
Day 5 public release (v0.4.2)
---
Welcome back, guild leaders!
Your adventure awaits you again in Emberfate! The newest build, v0.4.2, containing Days 1-5 of content has now been released to the public! Save files from previous episodes should be compatible. Please see the Patch Notes in game on the main menu for more instructions!

As usual, this update available for download for free, but if you enjoyed it, please consider supporting the game on Patreon! We could really use the help to continue making this game and keeping it free for everyone to enjoy. Day 1-7 build will be available in the third week of October, so be sure to pledge $15 tier or above before Oct 31 if you're interested in getting early access to the new episodes!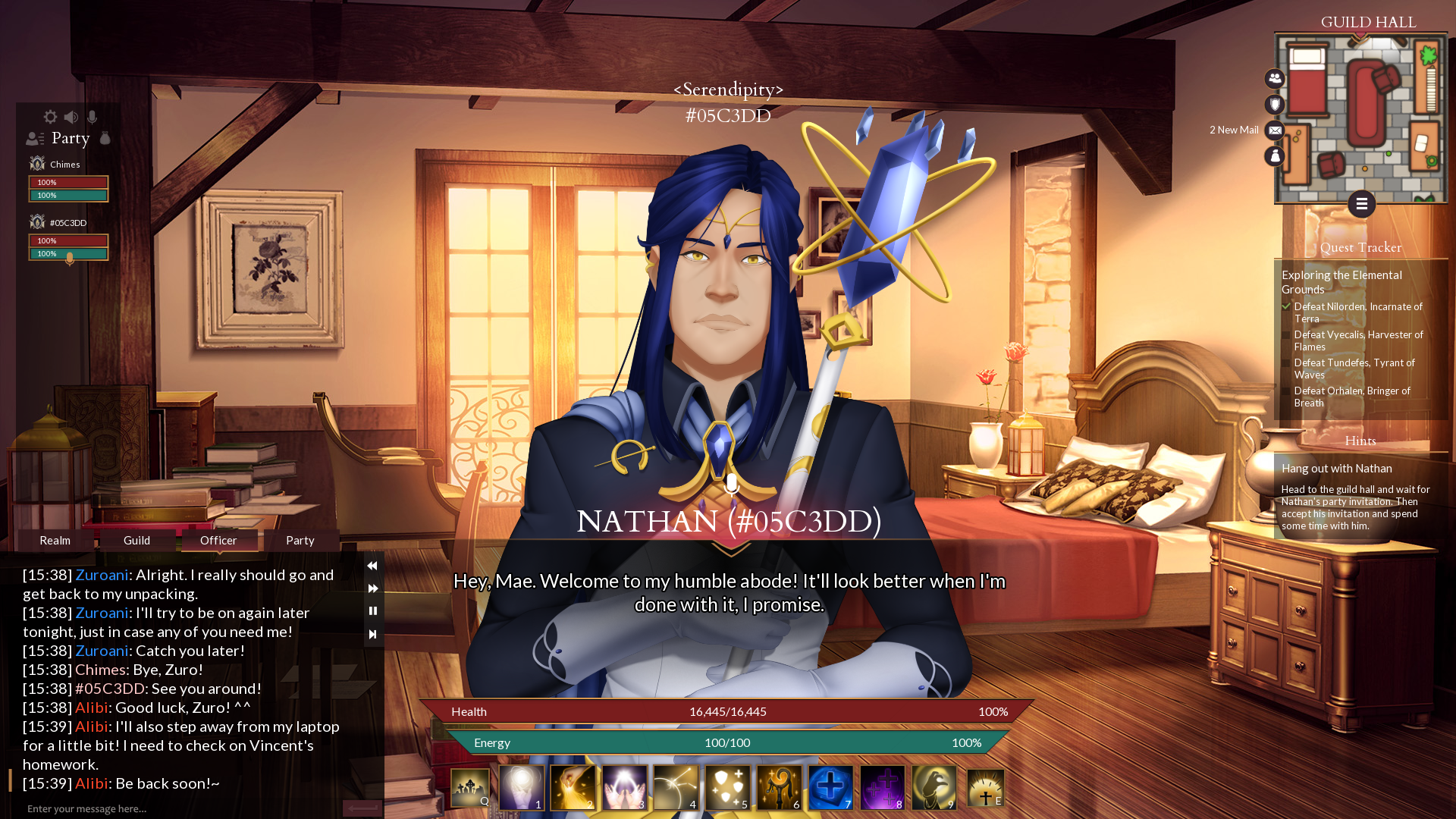 Changelog for v0.4.2:

Added Day 5 of content

New voice calls with each LI!

Quality of life / Performance update

Guild bank position moved to avoid blocking the Hints side panel and the private messages chatbox
Inventory code optimized slightly to reduce performance issues on computers with lower specs / memory
Chatbox should stop auto-scrolling up and not revealing new chat choices in some instances
Join us on the Discord server to discuss headcanons, meme about the characters, share your Emberfate OCs and cry about the wait for the next episode with other Emberfate players!
Get Emberfate: Tempest of Elements (DAY 7 OUT NOW)
Comments
Log in with itch.io to leave a comment.
Yay, so happy! I'll play it immediately! :D (I hope my save files are compatible. :,) )

If you have save files from the previous Day 4 build, they should be compatible! But let me know if you have any issues loading old saves -- I'm still trying to investigate what makes certain save files buggy when loaded. Thank you for playing Emberfate!

Hello, Author! It was very late for me yesterday, so I ended up only checking the save files and loading them, I didn't have a chance to actually start day 5 yet. However, I didn't have any problems so far! My save files appeared normally, and I was able to load them, fortunately. Although, if I encounter any difficulties, I'll definitely mention those on the main page of the game. :)